Remote Support...
Copyright © 2007-2008 Ohio ITS 3124 Glen Rock Rd . Dayton, Ohio 45420 | 937.781.4097 |
info@ohioits.com
Symantec
Symantec Partner
Apple
Certified Macintosh Technician
Certified Desktop Tech
Certified Portable Tech
Certified Help Desk Specialist
Apple Consultants Network
Certifications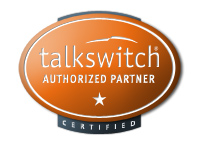 Our Partners...
Welcome,
Thank you for visiting Ohio ITS. At ITS we take a different approach to technology. We are not tied down to one platform, instead we use all available options to find the best solution for our clients. We are not the typical computer "geek". We are IT Professionals with a personality.
Apple
,
Windows
, or
Linux
, we will design the best solution for you!
We now offer remote support through Fast Support for computer and network maintenance. It's immediate, cost-effective and flexible as your needs require.
Click here to get started.
What We Do...
Microsoft
Certified Professional, MCP
Certified System Engineer